These are the guidelines for submitting to The Yard. It is our intent to try and give every writer a fair treatment.
Please use Times New Roman in 12 pt font. Double Spaced.
Please no simultaneous submissions
Please do not submit things published elsewhere. We will try to get to you in a timely manner.
Give us a 3rd person bio with your submission, and make sure we have email contact info. We will advertise The Yard to promote your writing here, and we will promote your books and blogs. Good consistent writers will be promoted as well. We want you to succeed, and we will succeed with you.

Along with your contact info. Tell us what category you feel your piece will best fit into.
We are also trying to put a picture with each submission. Pics tend to get more hits. If you have a picture, or an idea for one, please let us know.
We here at The Yard, want to grow. We want to pay writers, and we will eventually do that, if we get writers who consistently send us good quality stuff that generates hits, and grows the magazine.
Please submit through Submittable or through Email.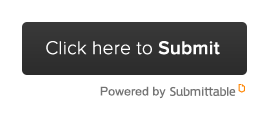 When submitting through email, copy and paste story into the body of the email. Do not send an attachment. Send email to

The.Yard@mail.com
We are also accepting videos, podcasts, guest blogging, and photo journals. Send us a query through the Email address The.Yard@mail.com and we will check it out.